"LPSS Autumn Conference 2018: Historical sources and their use in local population studies"
Our next conference will be Historical sources and their use in local population studies, at Rewley House in Oxford, on Saturday 3rd November 2018. The programme includes papers on apprenticeship and legal records, maps, and population lists:
Patrick Wallis (LSE): 'Researching apprenticeship before 1800'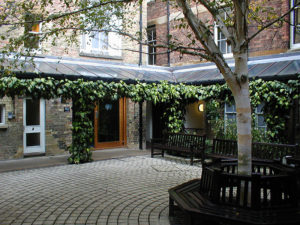 Charmian Mansell (University of Exeter): 'Women and work in early modern England: incidental evidence from church court depositions'
Marion Hardy: 'Seventeenth and eighteenth- century churchwardens' and quarter sessions' records for population studies: possibilities and problems'
Sue Jones (University of Oxford): 'Parish registers, probate inventories and 'big data' in the study of early modern Surrey'
Vanessa Harding, (Birkbeck): 'Maps and mistakes: sources for early modern population studies'
Claire Connor (University of Bristol): 'Looking for 630 passengers: using online genealogy sources to uncover the lives of the passengers on the 1852 voyage of SS Great Britain from Liverpool to Melbourne'
Martin Gorsky (London School of Hygiene and Tropical Medicine): 'Local data, national patterns: sources for the history of hospitals and sickness insurance in the 19th and 20th centuries'
Download the programme and booking form here: as a PDF or as an editable MS Word document.
Numbers at Rewley House are strictly limited, so please book early to avoid missing out.
If you have any questions, please get in touch with Karen Rothery at conferences@localpopulationstudies.org.uk