Paths to marriage: courtship in England and Wales, c.1700-c.1945
Saturday 26th October 2019, 9.30am-4pm. The Mawby Pavilion, Rewley House, Oxford, OX1 2JA

Join us at our Autumn conference covering marriage and courtship from the eighteenth to the twentieth century. Topics include regional courtship practices, romance, interracial marriage and migration for marriage.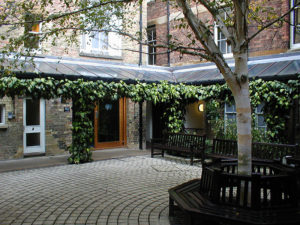 Steve King (Leicester) '"The marriage was done to her": regional cultures of courtship 1780s to early 1900s'
Angela Muir (Leicester) 'Romantic pursuits? Courtship and coercion in eighteenth-century Wales'
Rachael Jones, (Leicester) 'Maria Russell and Syed Ameer Ali: an inter-racial relationship in Victorian London'
K. Schürer (Leicester) 'How far will some people go to marry? Courtship and distance in the early 20th century'
Stephanie Ward (Cardiff) '"The old old game of man and woman chase": Courting, romance, and attraction in south Wales, 1920
Lynne Pearce, '(Lancaster) '"Walking Out": the mobilities of courtship in two World War II diaries'
Colin Pooley (Lancaster) '"I thought I would faint he kissed me so much and I only knew I was kissing him back and loving it": changing representations of courtship and romance in nineteenth- and twentieth-century British life writing'
To book, please complete a booking form and pay by bank transfer or by cheque. Download the full programme and booking form here: as an editable MS Word document or as a PDF.
If you have any questions, please get in touch with Karen Rothery at conferences[at]localpopulationstudies.org.uk
May Pickles fund
Thanks to the generosity of one of our former members, we can offer a limited number of student bursaries to cover conference costs and reasonable travel expenses from the May Pickles Fund. For further details please contact conferences[at]localpopulationstudies.org.uk