Local Population Studies Society
The Local Population Studies Society (LPSS) is the United Kingdom's only charity solely devoted to the promotion of all aspects of historical demography in a local context. It publishes the internationally renowned journal Local Population Studies, and has an eclectic publications programme. LPSS organizes themed conferences on topics related to local populations in the past. Members of LPSS receive two copies of the journal and two newsletters each year, membership of the LPSS Book Club and advance notice of the LPSS conferences.
This website contains information about the Society and its outputs. The main feature of this site is the archive of back issues of the journal Local Population Studies. The issues covering publication from 1968 to 2011 are available free of charge on this site, though the Society welcomes orders for print copies of both those present on this site and those presently unavailable on this site.
CONFERENCES:
"The New Poor Law", will be held at the University of Winchester, Sparkford Road, Winchester, Hampshire, SO22 4NR on Saturday 22nd April 2017.
This conference is sponsored by the Local Population Studies Society, the Wessex Centre for History & Archaeology, and the University of Oxford's Department for Continuing Education. It brings together several historians who have worked on aspects of the New Poor Law during the past two decades with the aim of assessing our knowledge of its operation and impact. The Keynote Address will be given by Prof. Steven King, of the University of Leicester who has written extensively on the Poor Law, both Old and New, and who is a former member of the Editorial Board of Local Population Studies.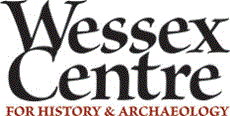 Programme Overview.
Steven King: Keynote lecture, 'Thinking and re-thinking the New Poor Law'
Martin Byers: 'The principle of less eligibility and its application under the New Poor Law in London'
Karen Rothery: 'Who do they think they are? An analysis of the Boards of Guardians in Hertfordshire'
Peter Jones: 'A Disunited Kingdom? National experiences of the New Poor Law in England, Wales and Scotland'
Alistair Ritch: 'Medical care under the New Poor Law'
Cara Dobbing: 'The circulation of pauper lunatics and the transitory nature of mental health provision in the late nineteenth century'
Johanna Purser: 'The workhouse population of the Nottingham Union, 1881-1882'
Simon Gallaher: 'Children in the workhouse in mid-nineteenth century Ireland: a study of Antrim workhouse populations'
Andrew Hinde: 'Hampshire workhouse populations revisited: reflections on what we have learned about the populations of workhouses in the mid-nineteenth century'
A programme, with booking form, is available from the conference page here.
NEWSLETTER: Committee member Gillian Chiverton is editor of the LPSS Newsletter. She would warmly welcome any contributions. Please email contributions to lps@conted.ox.ac.uk.
Details of the Roger Schofield Local Population Studies Research Fund are now available on this site.
Contact us at: lps@conted.ox.ac.uk
---
© Local Population Studies Society, 2007-2017. Registered Charity No. 326626.